I LOVE JUSTIN BIEBERS NEW SONG "LOVE ME" it's so catchy.. so pretty much all day i chilled at home..then went to church... this is what i wore (:
wearing:

white tee-pacsun

tourquise tank (not visible)-american eagle

jeans-forever 21

belt-pacsun

scarf-macys

bracelet-american eagle/jcpenny

since it was cold..i put on a faux leather jacket-nordstroms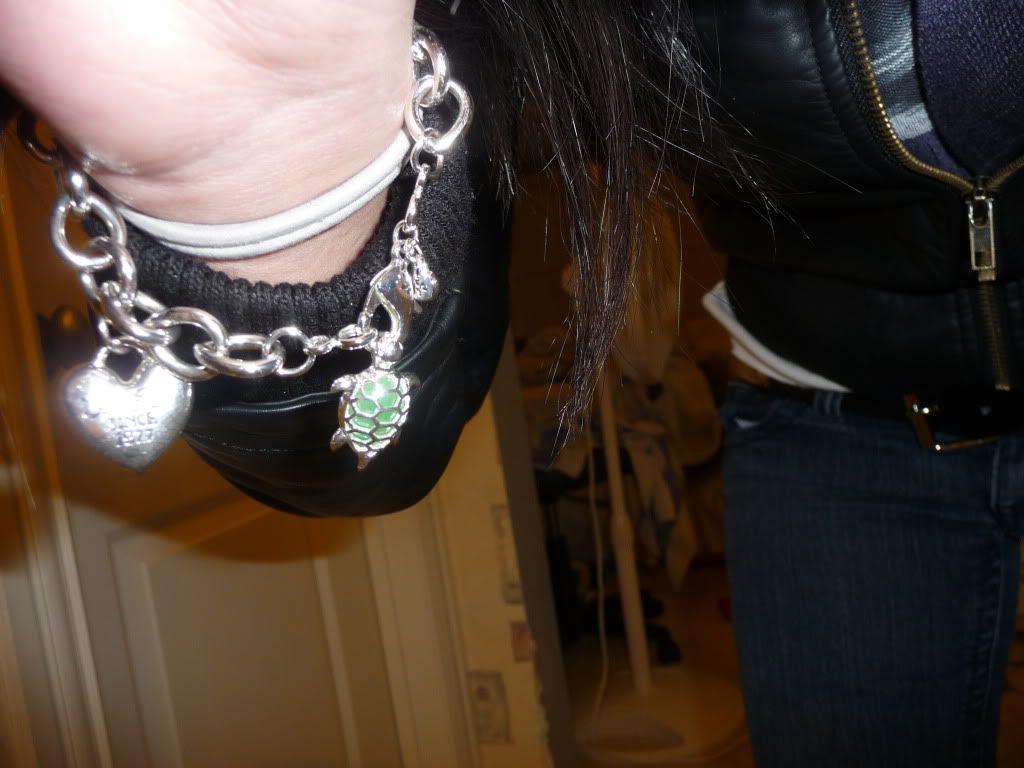 mahh braclet! the turtle was actually part of a necklace but the chain broke...but i love turtles.. it's my nickname, so i kept it here otherwise i'd lose it!! <3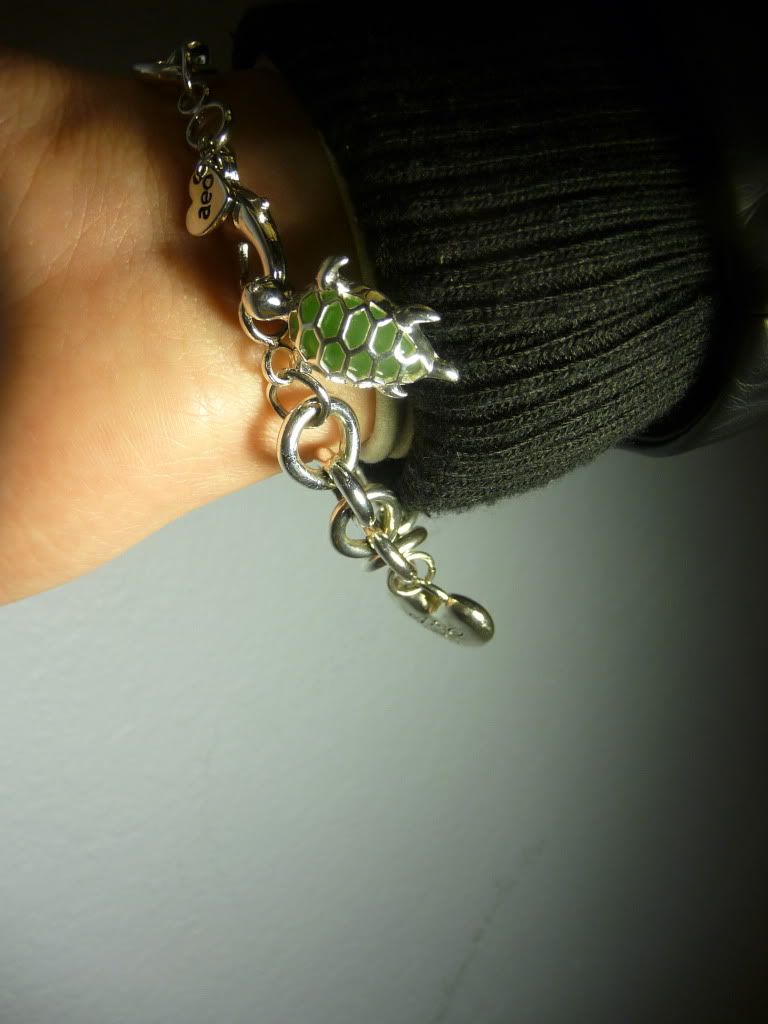 a better view of my baby(:

for shoes i just wore these ed hardy shoes..to go with the whole outfit.. also i wore a purple bow headband so i didn't seem to motocyclisty.